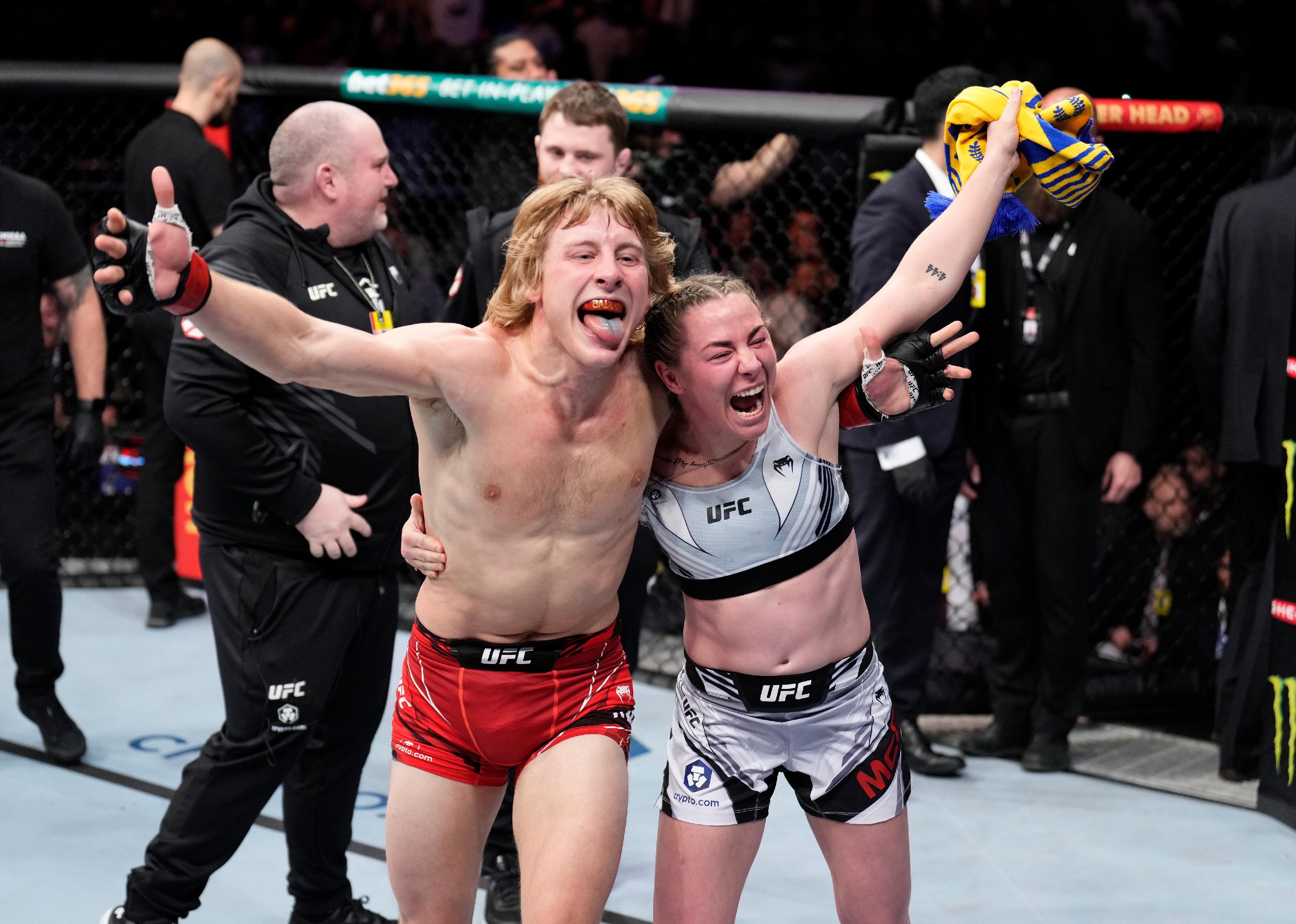 Chris Unger // Getty Images
The UFC is the Cinderella story of organized sports.
Founded in 1993, it was at risk of bankruptcy in 2001 when brothers Frank and Lorenzo Fertitta purchased the organization. They put Dana White in charge, who revamped the format to make it palatable to the general public and bought broadcasting rights to make the sport easily viewable worldwide. These actions have led to rapid growth, with more than 600 events and counting.
One of the UFC's biggest success stories is in Great Britain. Interest in the UFC rose in 2015, when Michael Bisping won the Middleweight Championship, and has stayed constant through Leon Edwards' Welterweight Championship in 2022/23.
The influx of fighters from Britain helped UFC eclipse local leagues' popularity and cemented the organization's commitment to making Britain a destination for fighters. Under White's leadership, the UFC has made London one of the most popular sites for the tournament, hosting three UFC fight cards over the past year, the most of any overseas city.
Many notable athletes of the sport come from Britain, some currently holding records in the league. OLBG compiled a list of 10 of the best British fighters in the UFC. Athletes from England, Scotland, and Wales were selected based on record, UFC experience, and divisional rank.
Muhammad Mokaev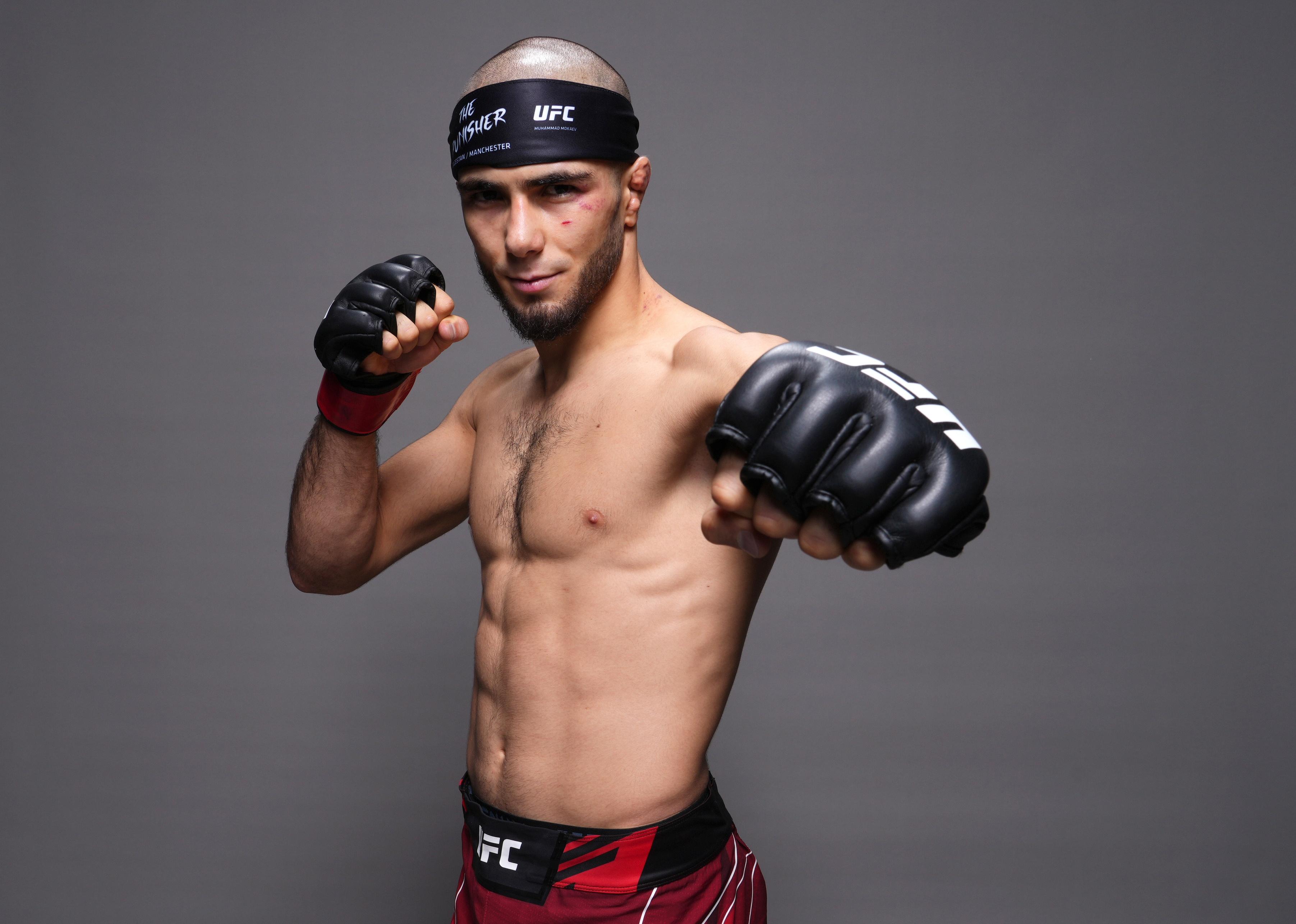 Mike Roach // Getty Images
- Weight class: flyweight
- Record: 10-0
- 11th ranked fighter
Despite only four matches in the UFC, Mokaev cemented himself as one of the best fighters in his country's history. Born in Russia, he grew up in England, where he gained interest in wrestling with the Manchester Wrestling Club and started professionally in August 2020 against Glenn McVeigh.
His most notable fight is his UFC debut in UFC Fight Night 204, where his win against Cody Durden in the first round won him Performance of the Night. Though he has a background in wrestling, he also incorporates Brazilian jiu-jitsu techniques and submission grappling, allowing versatility in his approach.
Arnold Allen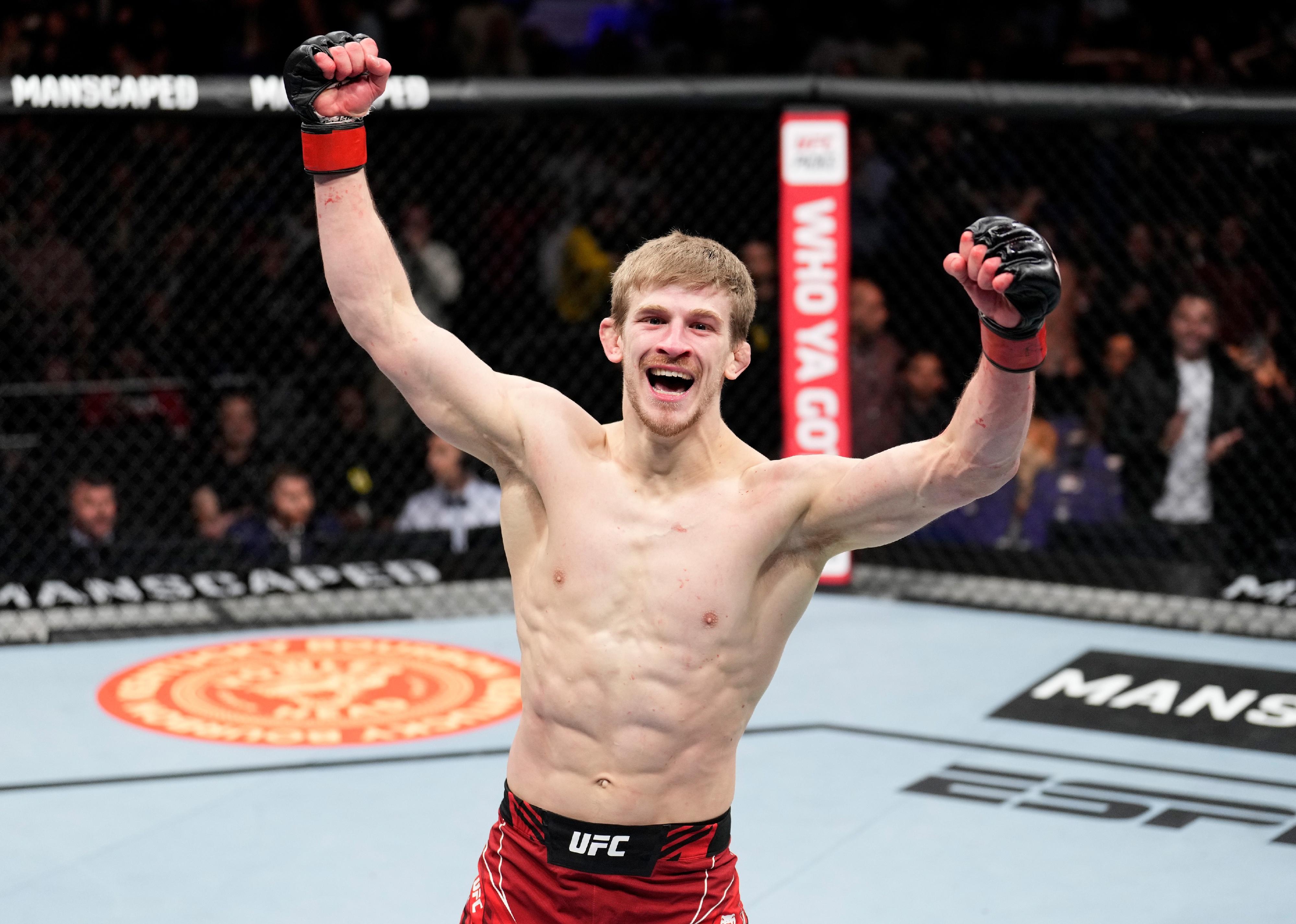 Chris Unger // Getty Images
- Weight class: featherweight
- Record: 19-2
- 4th ranked fighter
Arnold Allen is already making history, holding one of the longest win streaks in UFC Featherweight history. Trained in mixed martial arts, he started in the UFC in June 2015 after his first technical knockout with Paul Cook. His next TKO is probably his best-known match in the UFC, knocking out Dan Hooker in the first round of UFC Fight Night 204, winning performance of the night.
Though Allen's been able to use his strength to knock out opponents, many analysts say his IQ and ability to read opponents sets him apart from other fighters.
Tom Aspinall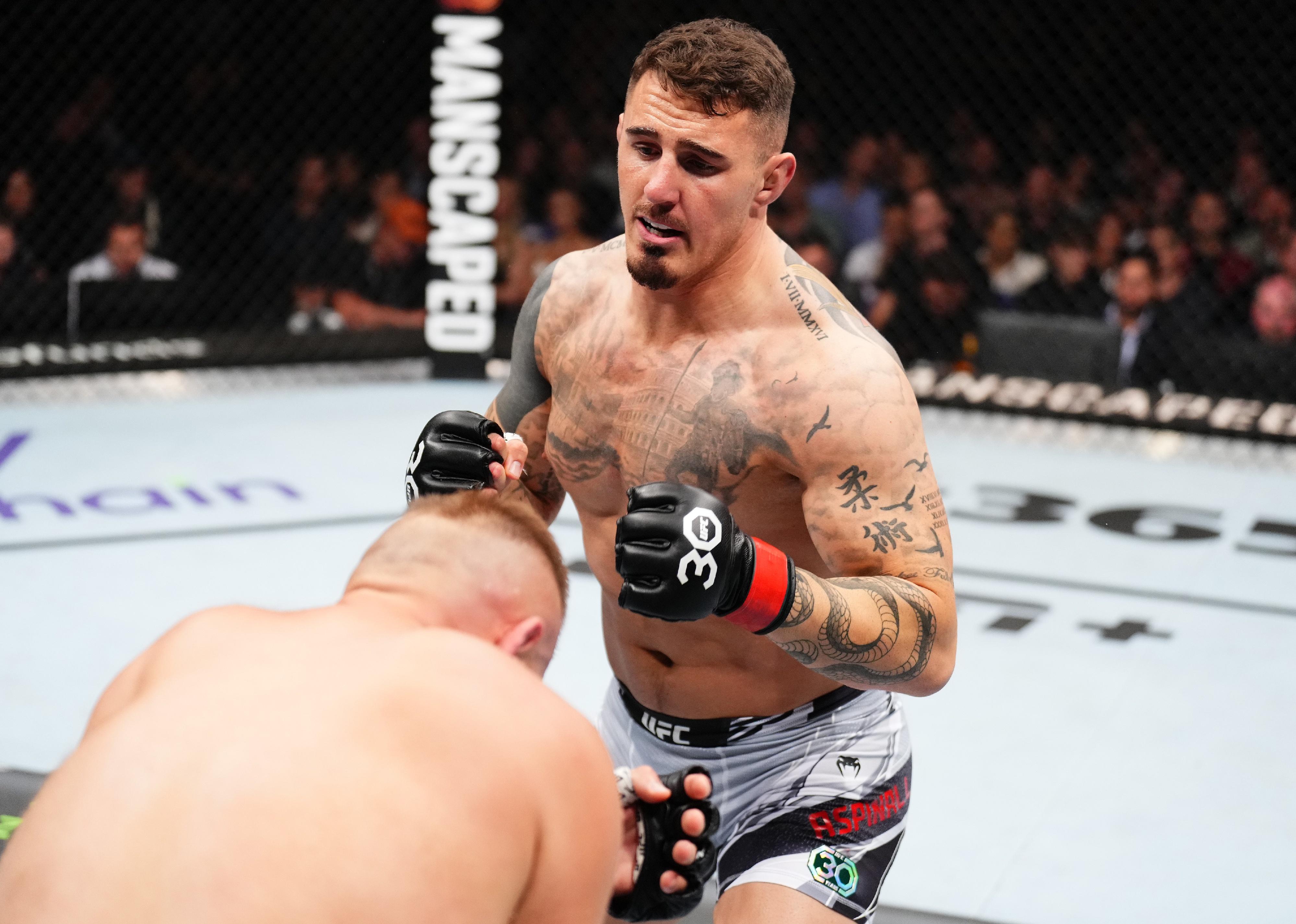 Chris Unger // Getty Images
- Weight class: heavyweight
- Record: 13-3
- 4th ranked fighter
Tom Aspinall followed in the family business, training in Brazilian jiu-jitsu like his father Andy. After a stint in the Cage Warriors, he signed with the UFC in 2020.
One of the Liverpool native's most notable matches is his debut, where he knocked out Jake Collier less than a minute into the match, winning the performance of the night. Aspinall's only getting better, with three of his recent wins happening in the first round. Opponents fear his ability to finish, with all but three of his wins coming from knockouts.
Jack Shore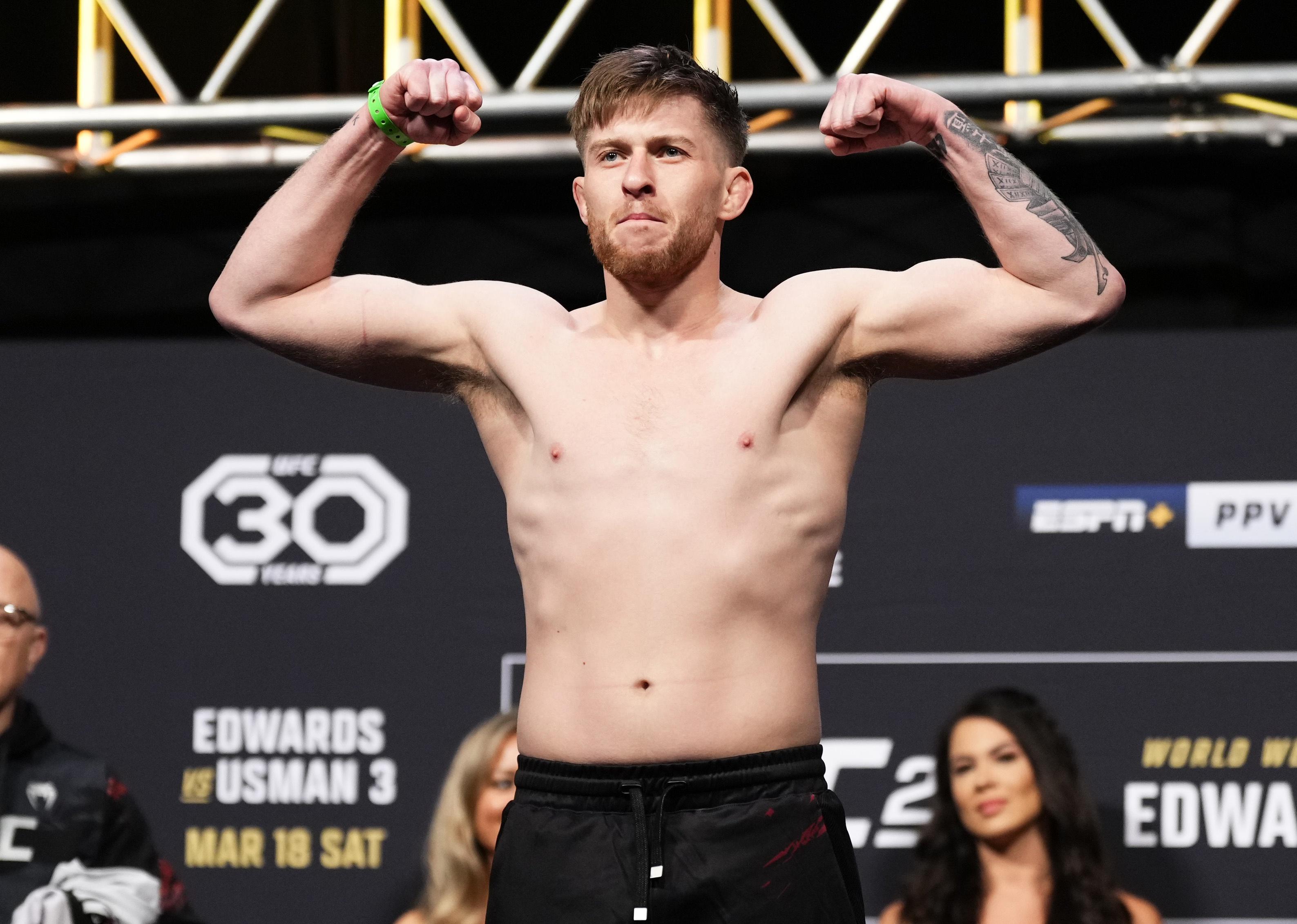 Jeff Bottari // Getty Images
- Weight class: featherweight
- Record: 17-1
- Unranked fighter
Jack Shore never wanted to become a fighter—his father got him started in kickboxing at 6 and in MMA four years later. He's fought in various styles, like BJJ, traditional jiu-jitsu, and boxing, before signing with the UFC in 2019.
The Welsh native prefers to fight using Brazilian jiu-jitsu techniques, which can be seen in his win on UFC Fight Night 160 when he put Nohelin Hernandez in a submission and winning performer of the night. Built ruggedly, opponents have a hard time knocking him down, with commentators dubbing him Jack "Tank" Shore.
Nathaniel Wood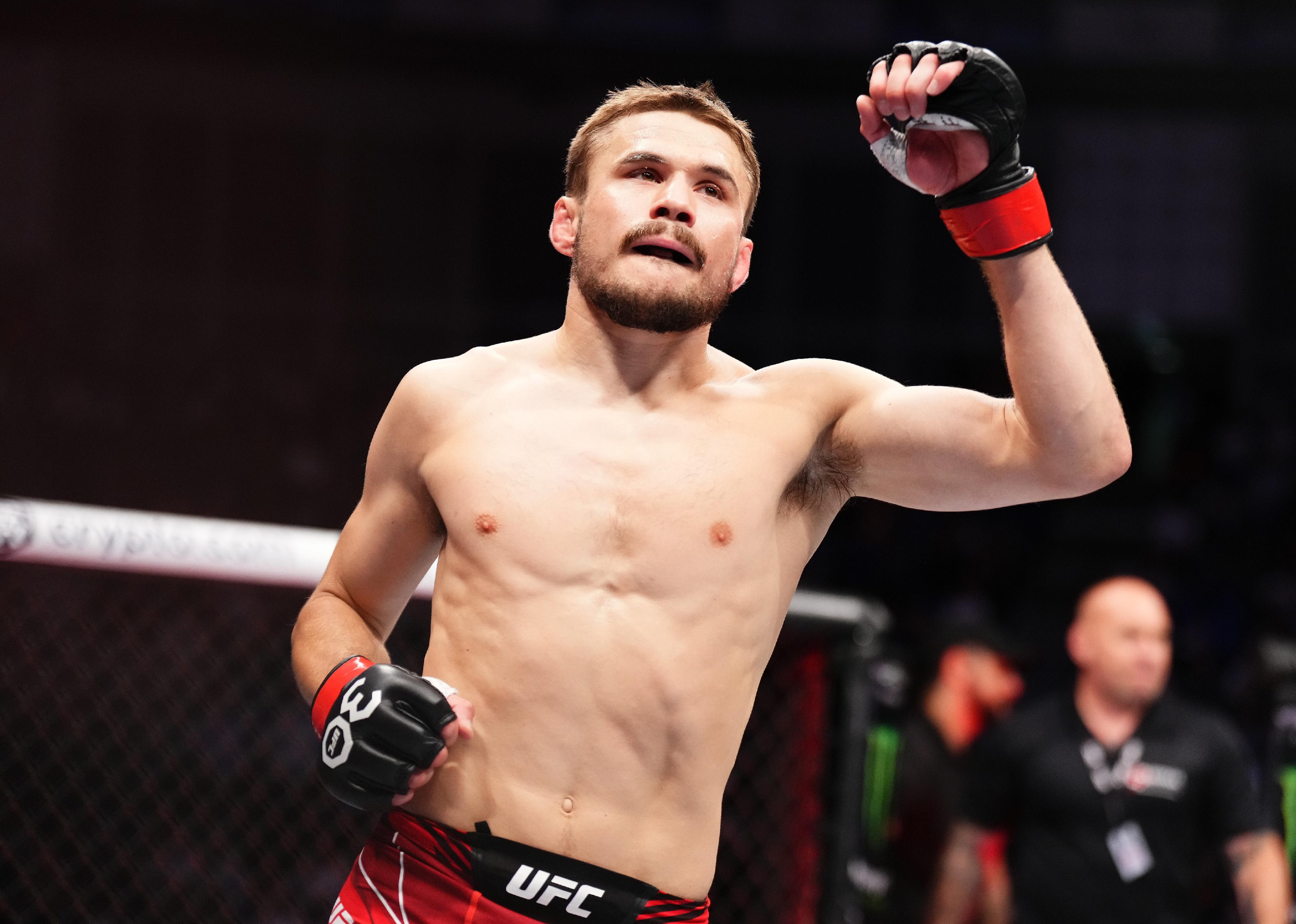 Chris Unger // Getty Images
- Weight class: featherweight
- Record: 20-5
- Unranked fighter
Although Nathaniel Wood grew up watching UFC with his dad and brother, he didn't start training in Brazilian jiu-jitsu until age 16. He fought professionally for six years before signing his debut in 2018. Wood turned heads in his UFC debut in June, choking out Johnny Eduardo in a performance of the night.
He's known for his ability to absorb hits and counter opponents, applying this strategy in three recent matches, often sparring with his opponents through the third round.
Leon Edwards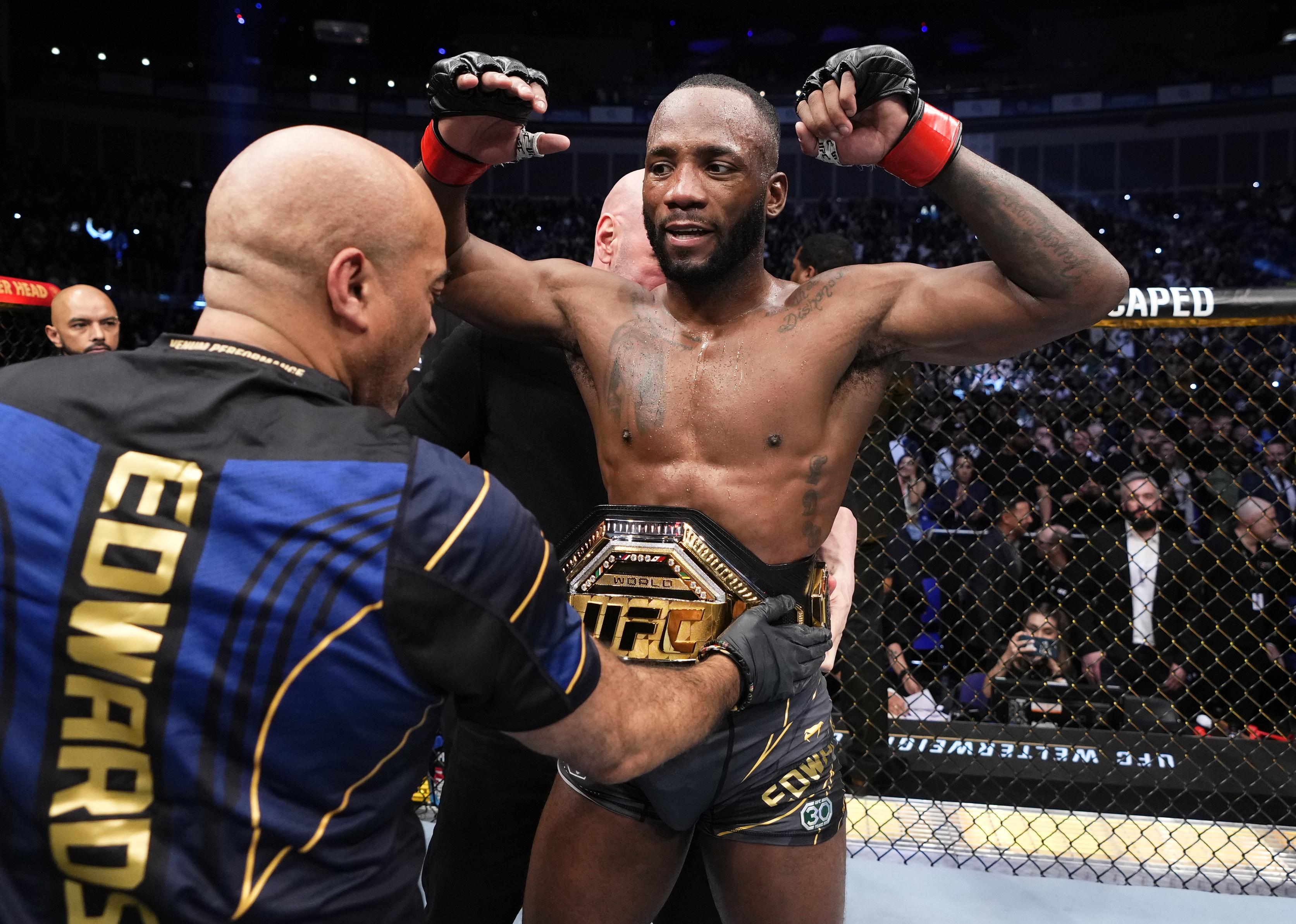 Jeff Bottari // Getty Images
- Weight class: welterweight
- Record: 21-3
- Welterweight champion (4th ranked pound-for-pound fighter)
Leon Edwards claims MMA saved his life. He joined an MMA club later at 17—it only took the striker four years in his professional career to sign with the UFC in 2014.
Currently the Welterweight champion, he took the title from Kamaru Usman in UFC 278, a rematch from December 2015. Easily one of the most talented active fighters in the league, Edwards attributes his success to his mental toughness.
Paddy Pimblett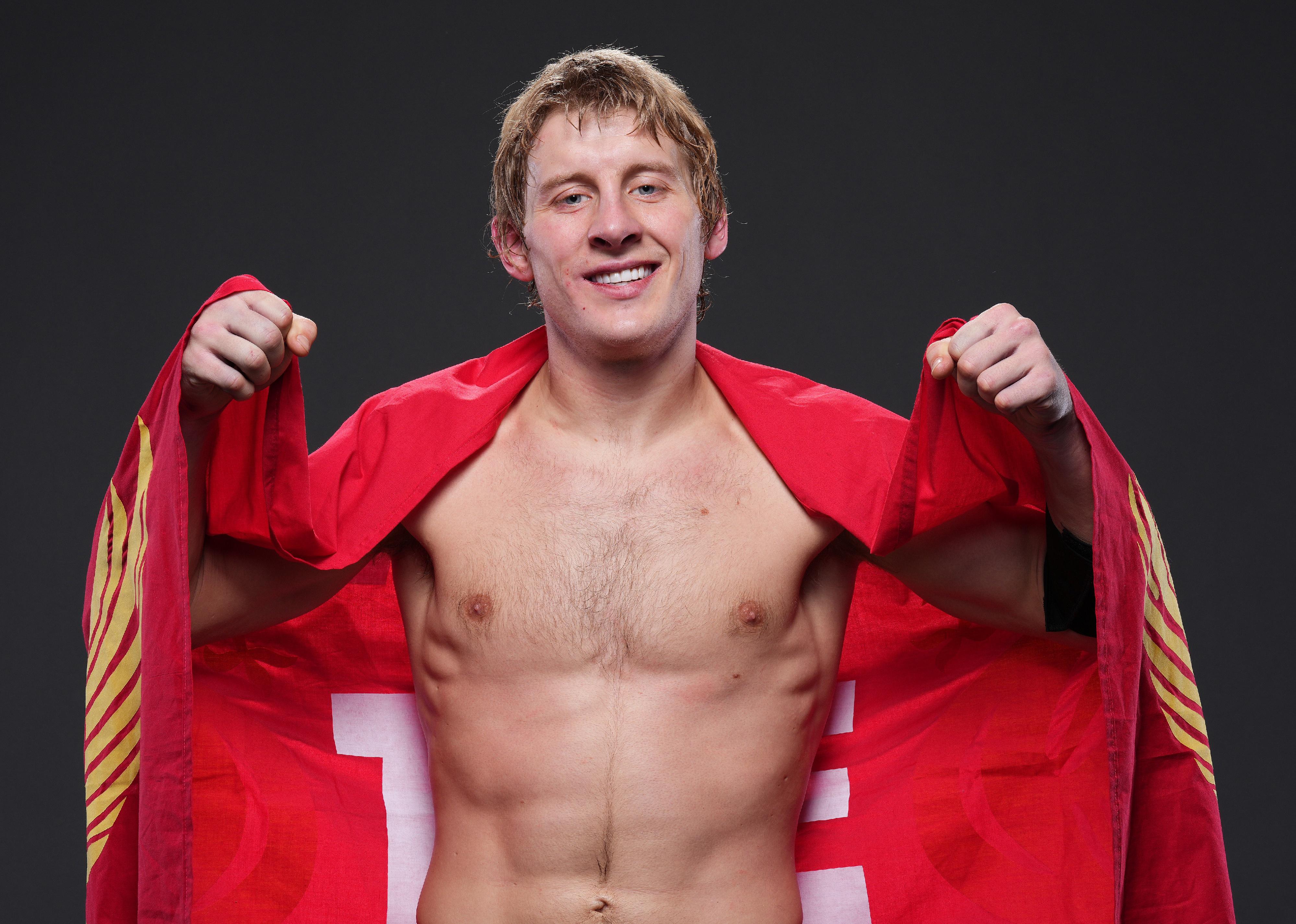 Mike Roach // Getty Images
- Weight class: Lightweight
- Record: 20-3
- Unranked fighter
"The Baddy" found his calling in the MMA at 15, uprooting his entire lifestyle to train for the UFC. After nearly a decade competing in Cage Warriors and turning down multiple offers from UFC, Pimblett signed with the industry juggernaut in 2021.
Preferring to fight using jiu-jitsu techniques, the Liverpool native is known to take down opponents with a rear-naked choke. This move appears in UFC Fight Night 204, where he took down Rodrigo Vargas in the first round.
Joanne Wood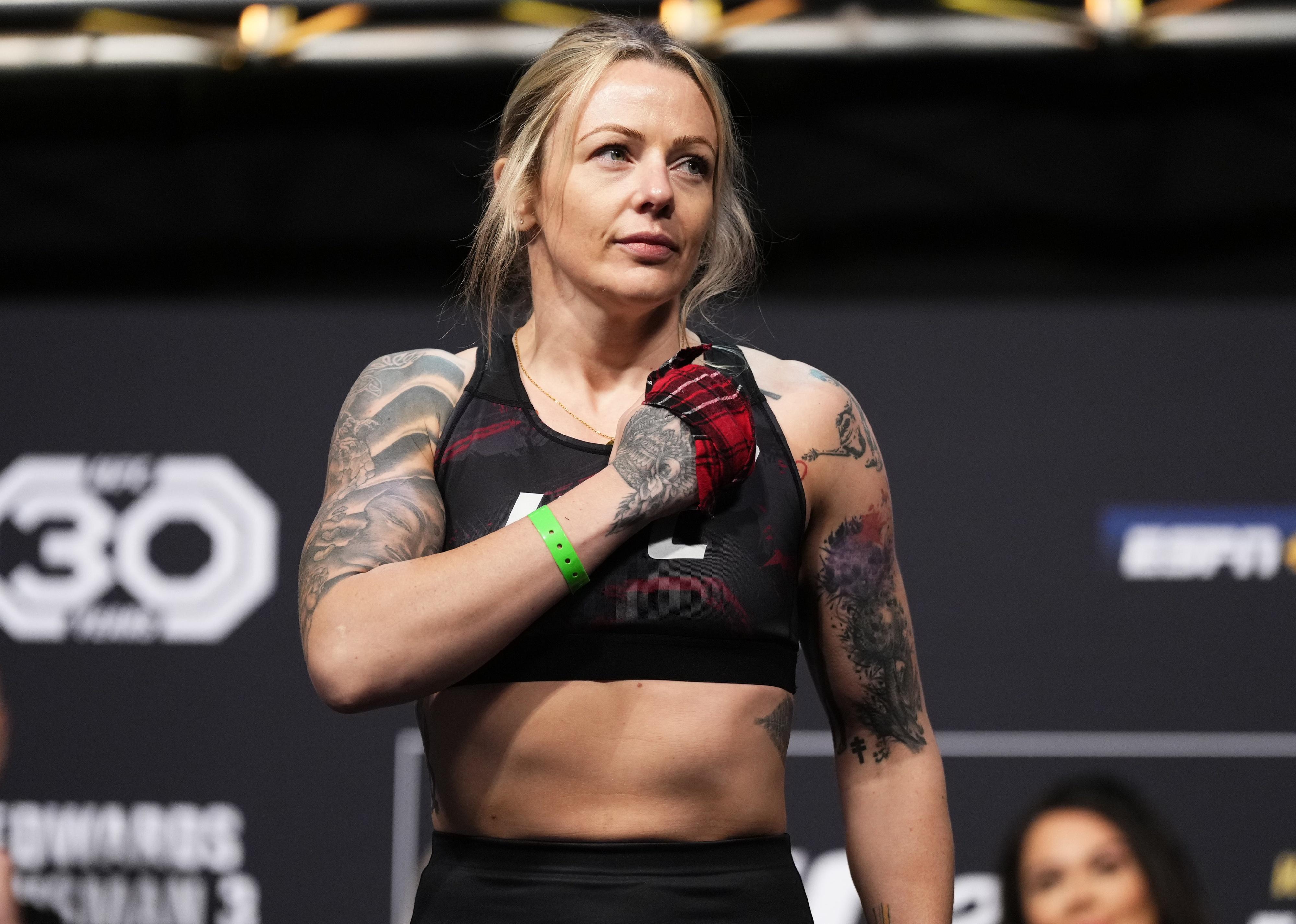 Jeff Bottari // Getty Images
- Weight class: flyweight
- Record: 16-8
- Unranked fighter
Wood unintentionally attended a muay Thai class at 13, but fell in love with it, dedicating all her free time to training. It paid off; after only two years of dominating in European leagues, she signed with the UFC at the end of 2013 and started her first match the year after.
Most recently fighting as a striker, she's still applying her muay Thai training, being known for her outside jabs, kicks, and grappling, which she used for her first-round victory in UFC Fight Night 135.
Paul Craig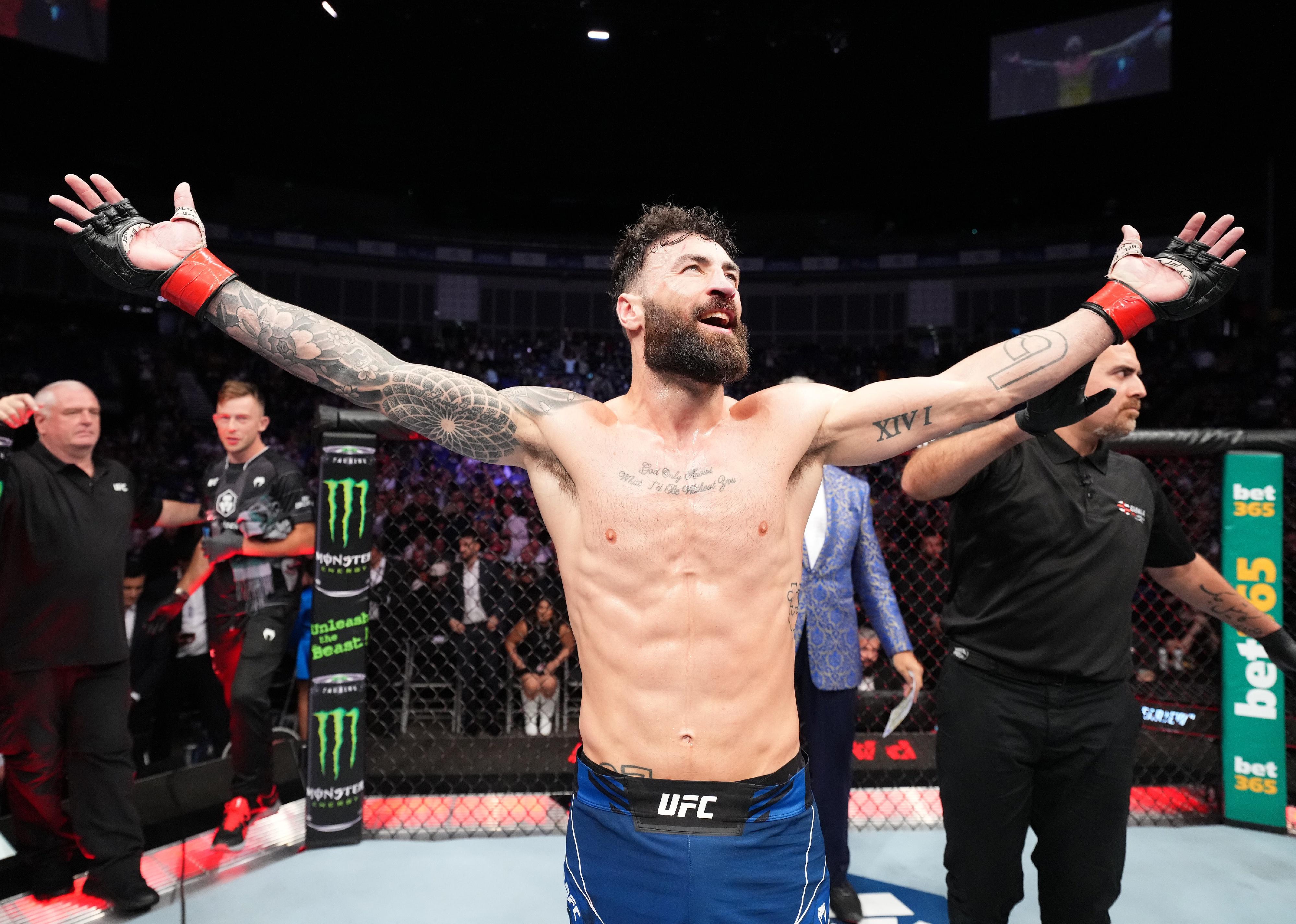 Chris Unger // Getty Images
- Weight class: middleweight
- Record: 17-6-1
- 13th ranked fighter
Paul Craig's successful history in MMA started in 2012. Craig's record was 8-0 before his 2017 UFC debut. He trained in kung fu but has fought using Brazilian iu-jitsu techniques in his past few matches.
Craig holds various records, including the most triangle chokes, a particular fear for opponents. The Scotsman can still pack a punch, as seen in UFC 263 with his knockout of Jamahal Hill less than 2 minutes into the first round.
Molly McCann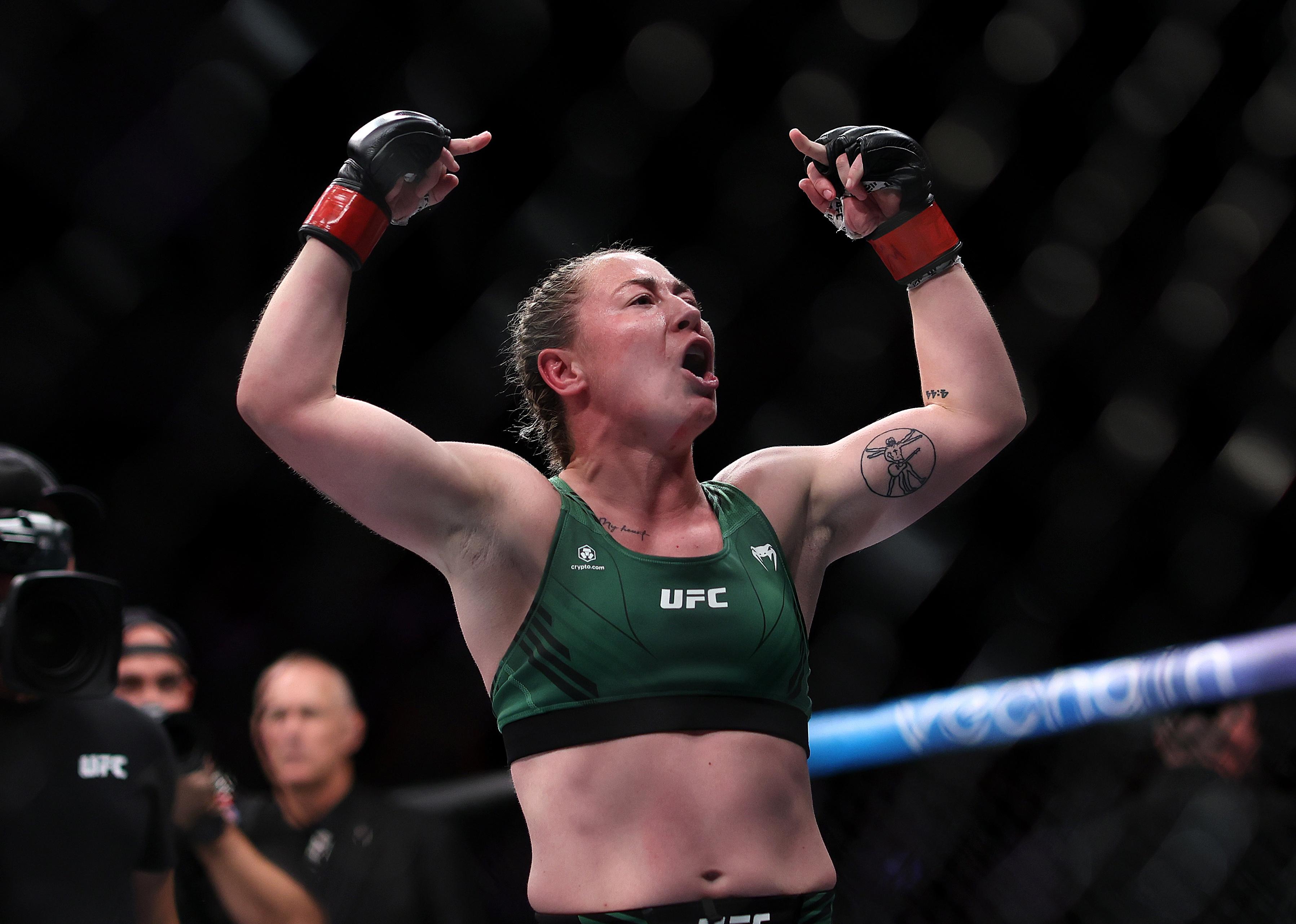 Julian Finney // Getty Images
- Weight class: flyweight
- Record: 13-6
- Unranked fighter
A multiskilled athlete, McCann started training in boxing and karate after retiring early from soccer. After a 7-1 record fighting around her native Liverpool, she signed with UFC in 2018.
Preferring to be a striker, she's known for wearing down opponents. Her sparring with Ji Yeon Kim resulted in a UFC Fight Night 191 win.
This story originally appeared on OLBG and was produced and distributed in partnership with Stacker Studio.