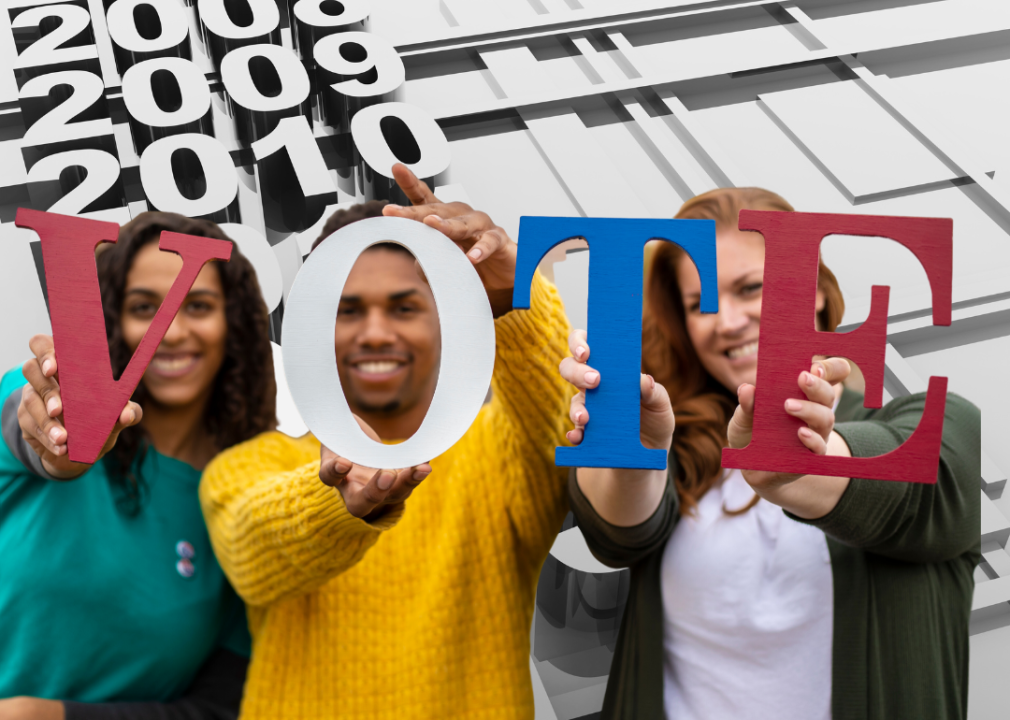 Canva
Americans are already gearing up for the 2024 presidential election, and it'll likely be a contentious one. As Republican hopefuls stump for their party's nomination, there's a feeling of déjà vu in the air, with the lingering possibility of a Biden-Trump rematch.
Stacker examined U.S. Census data to show how registration changes depending on who's on the ballot and find which states had the lowest share of registered voters in the 2022 midterm elections. This article is part of U.S. Democracy Day, a nationwide collaborative on Sept. 15, the International Day of Democracy, in which news organizations cover how democracy works and the threats it faces. To learn more, visit usdemocracyday.org.
Last year, more than 121 million Americans cast their ballots, recording the second-highest midterm turnout in two decades, according to Census data. Registrations were also up, with 69.1% of eligible Americans on the voter rolls, the highest level for a Congressional election since at least 1978.
But just because someone is registered to vote doesn't always mean they'll show up on election day. In 2022, voter turnout as a percentage of those registered to vote fell 4.4 percentage points from 2018.
The Census measures voter registration by the number of voting-age citizens formally enrolled on an official list of voters in their state. Not all citizens of voting age are eligible to vote; felony disenfranchisement laws, in particular, can alter the number of voting-age citizens who are actually able to cast a ballot and, therefore, register to vote.
Eligibility and how to register varies by state, with some making it easier than others. In North Dakota, for example, there is no formal registration process, and voters can show up at their polling place with proper identification, meaning everyone is automatically registered. In states such as Mississippi, voters must register at least 30 days before Election Day.
Voter registration over the years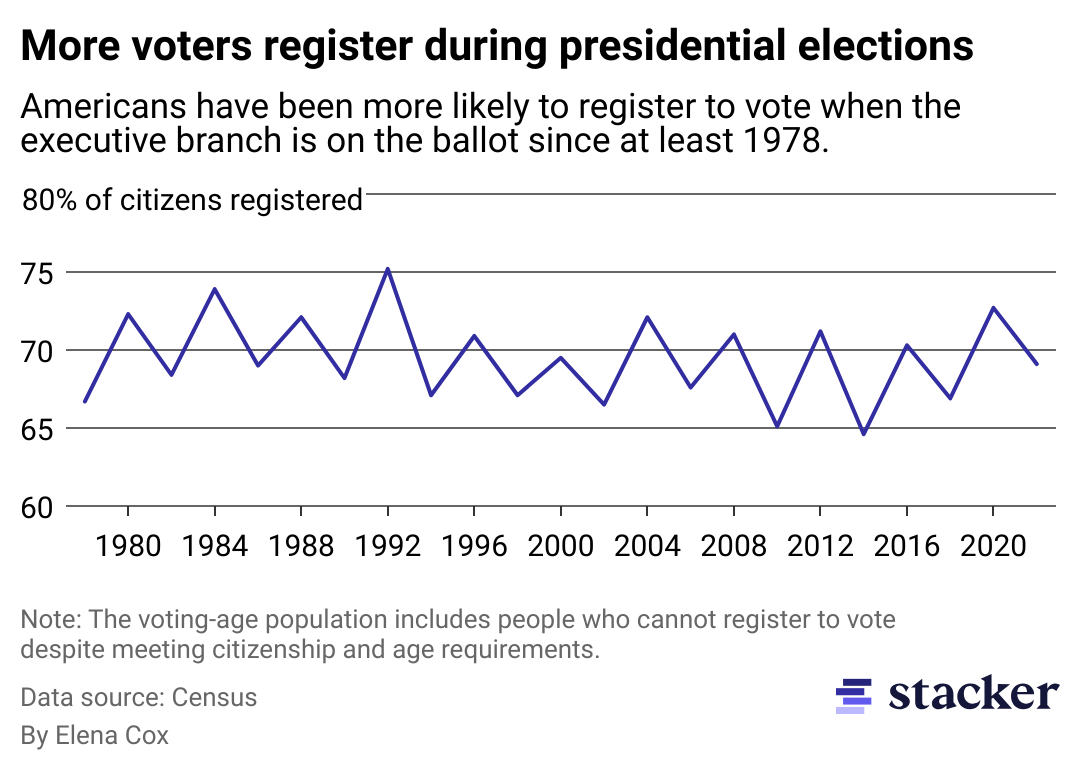 Stacker
Voters tend to be more engaged during presidential election years, as seen in the spike in registrations. That's likely because there are more candidates on the ballot and increased media coverage of key races. But registration has never topped more than 75%, like it did in 1992 when Bill Clinton defeated George H.W. Bush.
The United States lags behind other countries in terms of voter registration and participation. Registration is mandatory in more than half of the 229 countries tracked by the ACE Electoral Knowledge Network, a nonprofit organization that tracks election laws globally.
In Israel, voters are automatically registered when they become eligible. Registration is mandatory in the United Kingdom, and citizens can receive fines for not registering. Currently, 23 states and Washington D.C. allow automatic registration, according to the National Conference of State Legislatures.
Voter registration varies by state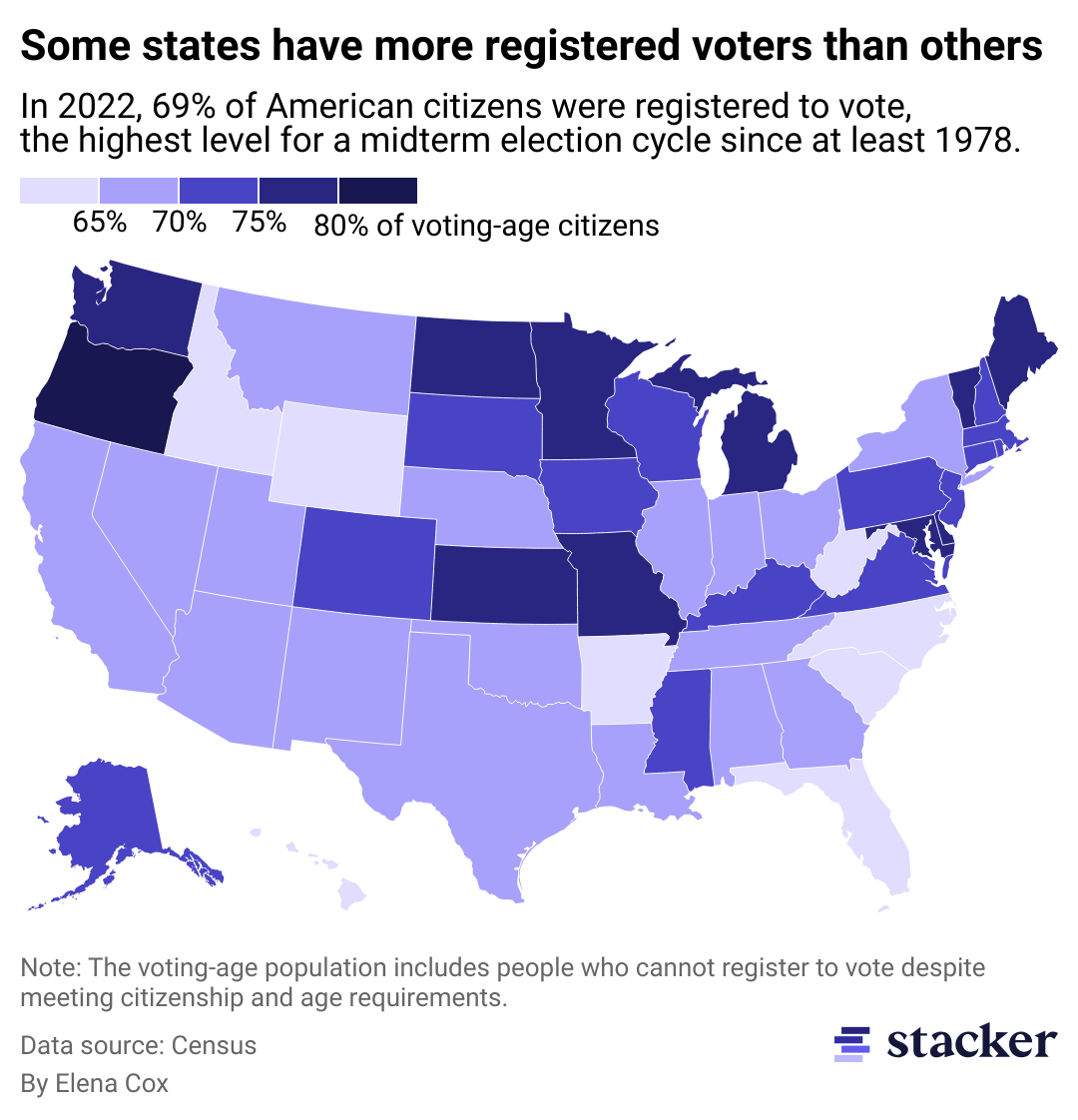 Stacker
Because each state runs its registration differently, some states have more registered voters than others.
In 2022, Oregon had the highest share of registered voters, at 82.7%. Eligible voters in that state are automatically registered when they get a license from the Oregon Department of Transportation. Earlier this year, the governor signed a bill that would automatically register people enrolled in the state's Medicaid program.
On the flip side, North Carolina and Arkansas had the lowest share of registered voters, a hold-over from Jim Crow-era voting restrictions.
This year in North Carolina—where 60% of eligible voters were registered in 2022—voters must show a photo ID to cast a ballot in person for the first time. Arkansas, which had the lowest voter turnout in 2018, also has restrictive voter access. In 2022, a federal judge found the state violated the Voting Rights Act by limiting in-person assistance to people casting ballots.
Why people vote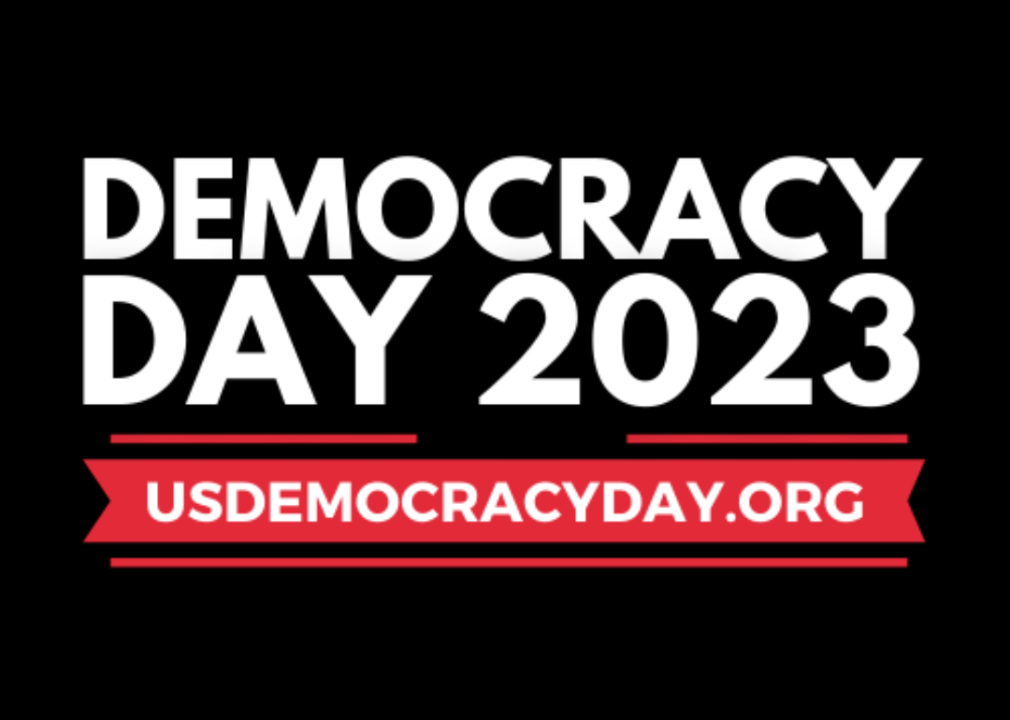 Center for Cooperative Media
Registering to vote is the first step in participating in the Democratic process, and increased registration can boost overall turnout.
But while the 2022 election had the second-highest turnout rates for a midterm election in 20 years, only 52.2% of the voting-age population participated, according to Census data.
People vote for all sorts of reasons, including altruism and to gain social approval. But often, life gets in the way. More than a quarter of people who didn't vote in 2022 say it was because they were too busy or had a scheduling conflict, part of why early voting has gained traction in recent years.
Story editing by Ashleigh Graf. Copy editing by Kristen Wegrzyn.